Andrea Rubinstein
Watercolor and Sketchbook Artist
Welcome to my online portfolio featuring artwork inspired by the distinctive places I have lived as well as my travels, my love of nature & my two crazy cats.
Take a look around and discover my unique view of the world.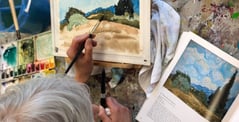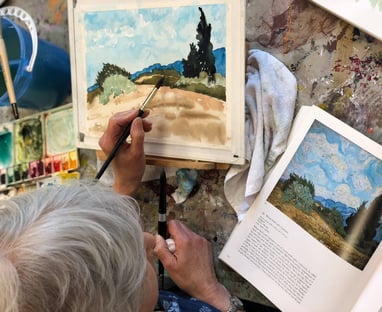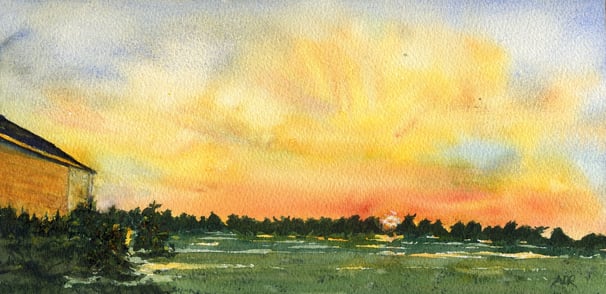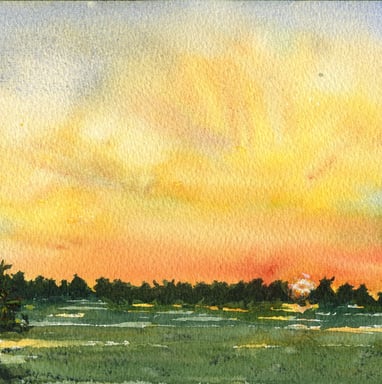 Painting watercolors has some unique challenges and often feels like a daredevil act. Its unpredictability as a medium is both its joy and challenge. While you can correct mistakes, you have less leeway than oils or acrylics to do so. When painting, and before putting down a brush stroke, I often take a deep breath and tell myself "it's only a piece of paper". My experience is that most all of my watercolors initially go through an ugly duckling phase that, if I tough it out, can often be transformed into something that I'm surprisingly happy with.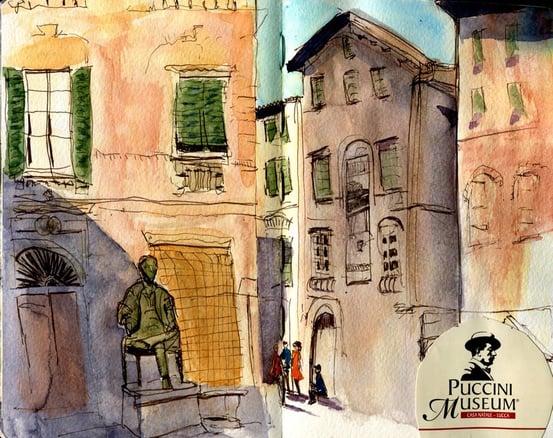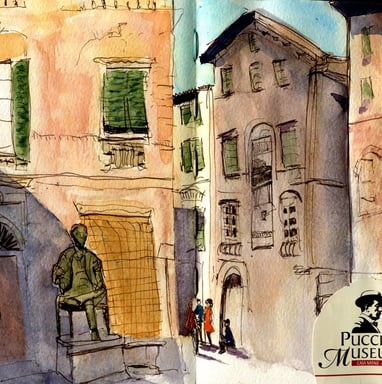 "All My Photographs are Made with Pens" - Tommy Kane *
Seeing a friend's travel sketchbook was the original spark that set me on my artistic journey. The immediacy of her drawings seemed so much more meaningful than the snap and go habit I had gotten myself into after the onset of digital photography. 

Now I always have a sketchbook with me. Some days I might just doodle a random idea or what I see looking out the window on a long train ride or what I am having for breakfast or what's around me while waiting at a doctor's office. Some days I go out to meet friends to sketch around my neighborhood. Everything and anything might catch my eye. It's all good.
*Tommy Kane is one of my sketchbook heroes with a quirky sense of humor and sketching style. Check out his books to see a master at work.